Join ACBC Victoria, Global Victoria and AustCham South China for a comprehensive Industry Briefing on current freighting conditions
ABOUT THIS EVENT
The disruptive impact of COVID-19 sent shock waves across all businesses and sectors around the world resulting in severe port congestion, supply chain delays, shipping container shortages and skyrocketing freight prices. The complexities of getting your goods to China have never been greater.
To provide a comprehensive industry briefing on current freighting conditions in China, ACBC Victoria partners with Global Victoria and AustCham South China to bring you insights and analysis from industry leaders dealing with the complexities of ports, logistics and regulations daily.
This session will provide Australian businesses insight into navigating out of global freight gridlock while maintaining their existing export trade with China. Speakers will look ahead to the future and grapple with how the freight industry will move forward from here.
Speakers will cover:
What is the current state of play for air, cargo and sea freight?
What is having the greatest impact on times and costs?
Most up-to-date status on Chinese ports.
Pricing forecasts for the next quarter.
Customs clearance issues.
Logistics into Southern China including the Greater Bay Area.
China's COVID-zero strategy and impact on ports.
EVENT DETAILS
Date: Tuesday 7 June 2022
Time: 12:00pm – 1:30pm AEST
Platform: Zoom Briefing
ACBC Members: FREE
AustCham South China Members: FREE
General Admission: $35 (+GST+BF)
Speakers:





This event is proudly supported by Global Victoria Trade Alliance

The Australia China Business Council Victoria (ACBC Vic) is excited to partner with the Victorian Government's Global Victoria Trade Alliance to offer an extensive program for the revival of Victorian Business.
Through a series of targeted digital workshops exploring export opportunities with China, ACBC Vic aims to empower Victorian exporters to take full advantage of Australia's largest trading partner, build cross-border relationships and drive Victoria's global economy.
Session supported by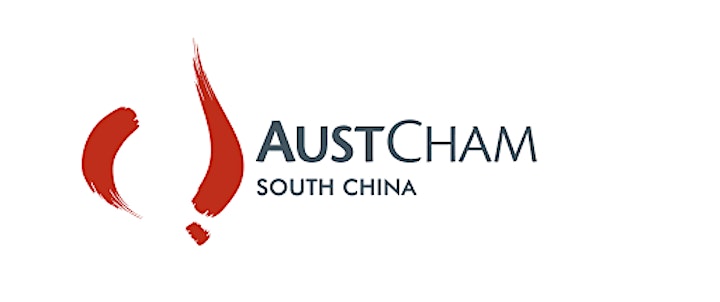 ---
Your membership will be cross-referenced prior to the event.
Registration will close one hour before the event starts or when sold out.
The Zoom link will be sent to the email you register with before the event in a separate email. Please check your junk folder.
This online event will be recorded and use the Zoom Q&A function to moderate audience questions.
While ACBC is the facilitator of this event, the information and insights provided at this event are not provided by ACBC.
ACBC excludes any liability in respect of the information and insights provided and attendees rely on and use the information and insights provided at their own risk.
Any queries please contact zach.eggleston@acbc.com.au